Sumber : https://inet.detik.com/games-news/3393225/ubisoft-gelar-beta-test-game-for-honor-ini-jadwalnya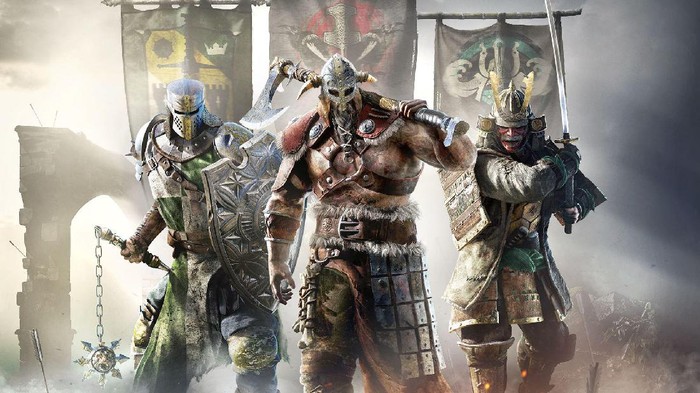 Foto: Ubisoft
Jakarta
– Ubisoft tengah bersiap-siap merilis salah satu game terbarunya di tahun 2017, yakni For Honor. Gamer bisa ikut berpartisipasi mencicipi sedikit keseruan game ini melalui tahap pengujian tes beta yang digelar akhir bulan Januari 2017.
Menurut informasi, detail jadwal uji beta ini berlangsung selama empat hari, yakni dari tanggal 26 sampai 29 Januari 2017. Uji tersebut dilakukan untuk mengetahui adanya bug dan glitch sebelum pada akhirnya dirilis secara resmi ke pasaran.
Untuk bisa mengikuti beta test, gamer diharuskan mendaftar melalui situs resmi For Honor. Nantinya dalam situs, Anda diharuskan memilih satu dari tiga faksi atau klan yang ada, yang terdiri dari The Knights, The Samurai, dan The Vikings.
Bagi yang berpartisipasi, Ubisoft akan memberikan penghargaan yang sayangnya masih belum diketahui apa bentuknya. Namun yang pasti, penghargaan atau reward berkaitan dengan game nanti ketika dirilis resmi, dikutip detikINET dari Gamespot, Rabu (11/1/2017).
Sebelum beta test, Ubisoft sudah lebih dulu melangsungkan alpha test di akhir tahun 2016 lalu. Dan tak lama setelah beta test digelar, atau tepatnya pada tanggal 14 Februari 2017, For Honor akan dirilis untuk platform PlayStation 4 dan Xbox One. (mag/fyk)